I have been waiting for today for weeks now! About a month ago I spent far too much money at
NY&Company
(but got a LOT of stuff and some good deals!) and they gave me five $15 City Cash cards. These are good for $15 off a $30 purchase, so I basically have $75 off a $150 purchase. The City Cash cards are redeemable today and they have been burning a hole in my pocket (ok, on my fridge) since then! I'm heading over after work to have a little bit of a shopping spree.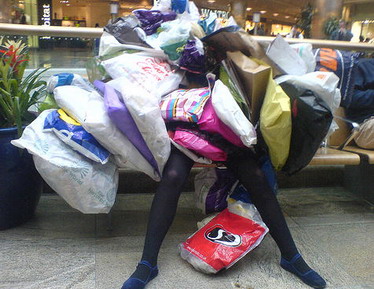 I went for a mini-shopping spree at lunch and used my $10 off $25 coupon at
Kohl's
AND my 30% off coupon! I was in the dressing room trying on more things than I could carry and I started to get that "oh $#!% I'm going to have to sell my car" feeling.
But it came out to be WAY less than I expected. I got 11 things for $54, PLUS they are also giving away Kohl's Cash right now for every $50 you spend, so I got $10 to go back another day and buy more!
Famous Footwear
also mailed me a $10 off $10 coupon (um, as in FREE!) and I know I have a 15% off coupon somewhere, so I'm going to have to spend that one too!
Who needs therapy when there are coupons?!